If you are an agent and would like to add your clients to your account, you may do the following steps to include them on the Platform.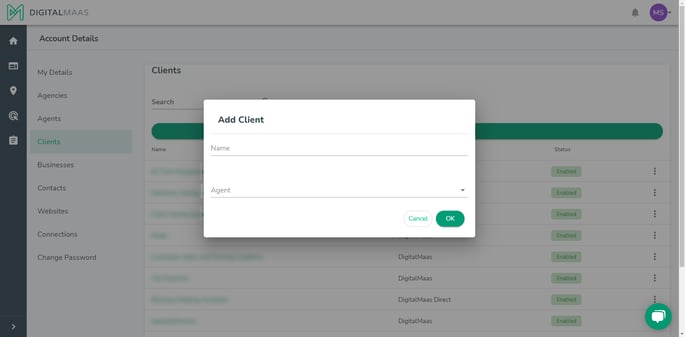 Log in to your DigitalMaas Platform account.
On the upper right-hand side of the dashboard, click your avatar or initials. Afterwards, click Account Details.
On your Account Details page, click Clients. You'll be presented with a list of clients under your agency. To add a user, click the Add Client button.
Select a name and assign an agent's email to your client. Once satisfied, click OK.
Your client's user account will be available immediately. Afterwards, you may search for their name and click it, and choose to allow or limit their use of features and permissions.