Updating GMB Health Attributes (Mandatory Face Masks for Greater Sydney)
**PLEASE NOTE: The bulk attributes edit will only work if you select the same business category. If your businesses are of different categories, please repeat the is process for each business category.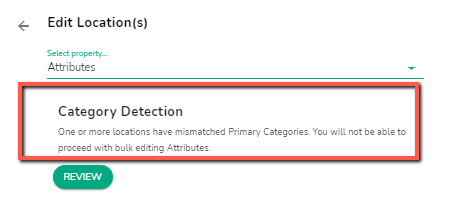 **In the event your business category doesn't have the Masks attribute, you can choose to do a GMB post instead. Here is an article on How to create GMB post
To add or edit attributes, follow the steps below:
Sign in to DigitalMaas.
Click Locations tab on the left, and bulk select NSW locations.
Under the Overview tab, type in "NSW 2" in the search bar, then "select all filtered" (this selects all NSW locations)
Once locations have been selected, click on Edit --> Attributes



Then click on the Health and Safety attributes that apply

You'll have the option to review if you wish to see the attributes that are going to apply for the locations you've selected.
When you're finished updating your attributes, click Apply.