After signing up, you will be redirected to the home page of the platform to sync your data. Start by adding your website so you can see all your data.
Go to the website section in the main menu within the platform

Get presented with the Websites Overview page
If you have no existing website on the platform and haven't added it yet, you will be presented with this page and get directed to a site audit on-boarding page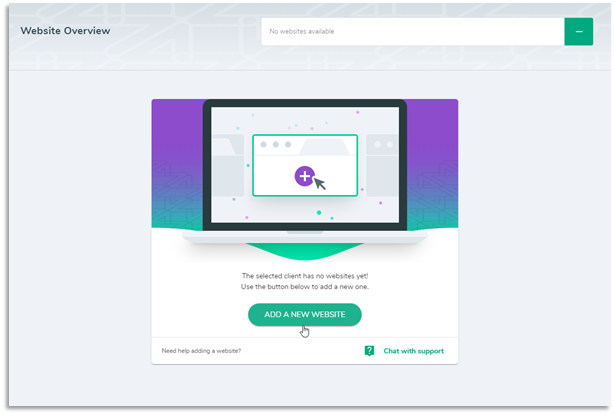 Already have a website in the platform?
If you already have a website on the platform and want to add another website, Find and Click Add button
Get presented with the site audit on-boarding page
Enter your website address
You can't enter a website address that doesn't exists so you need to ensure that you are entering your own business website address, otherwise you won't be able to proceed to the next step.
4. Enter your business location
5. Within the Website Overview page look for the added website in the website selector