You can merge locations into one listing in two (2) ways:
If the addresses match:
Contact Google Support to merge both locations.
If the addresses do NOT match:
One solution is to mark the second location as a Duplicate or Permanently Closed.
Follow the steps below:
1. Go to
Google Maps
and search for the second location with a different address.
2. Click the Suggest an Edit option.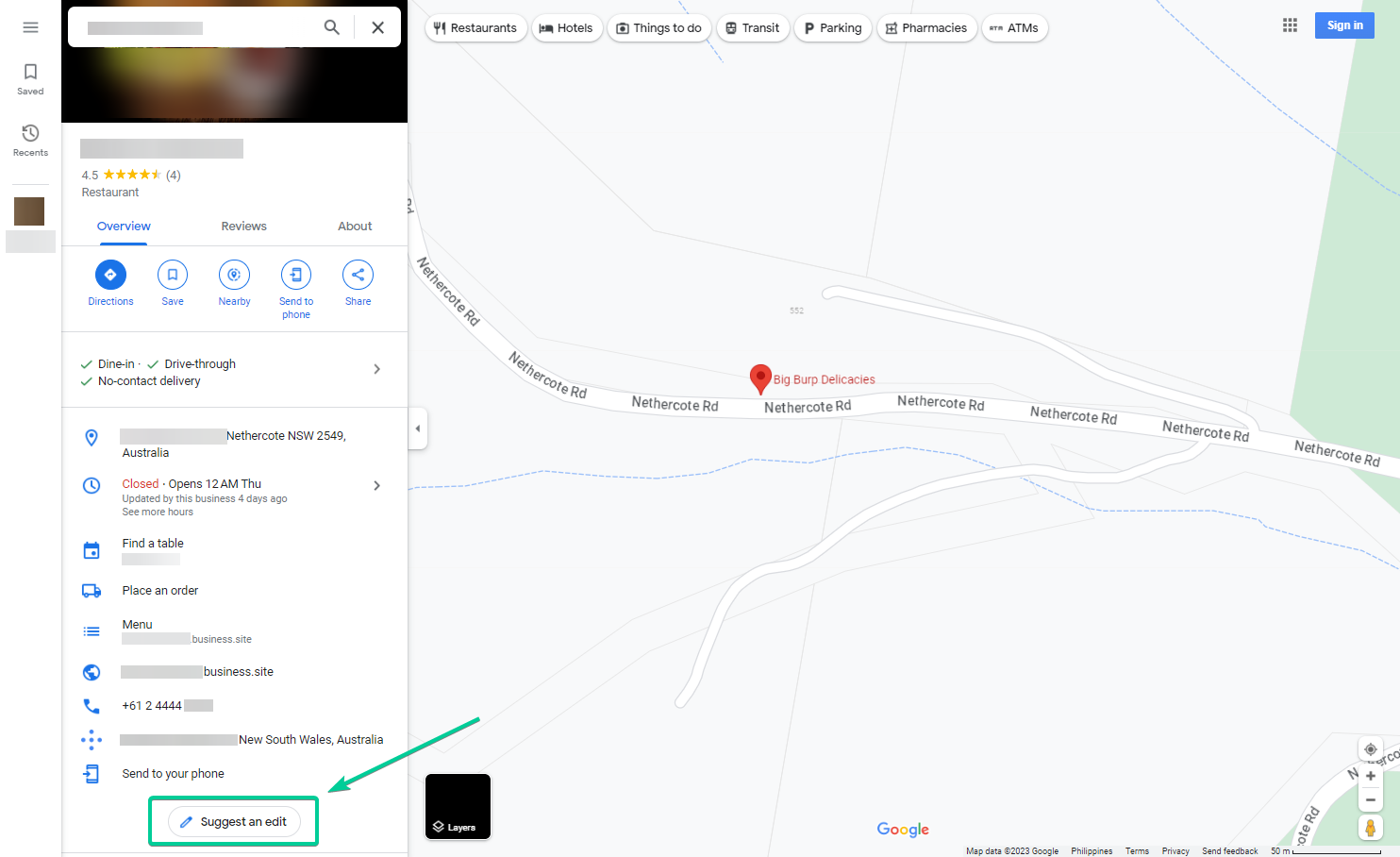 Note: You can only suggest an edit to a location if you have an account and are logged in to Google.
3. Click Close or Remove.
4. Choose
Permanently closed.
or Duplicate of another place.
5. Once done, click
Submit
.
Permanently Closed
You can also add helpful resources to support your claim.
Duplicate of another place
Google will then reach out to you via email whether your edits have been approved or not.