Ensure accurate information on your Business Profile with InfoLock, keeping your optimised details unchanged and rejecting user-suggested edits.
Users will have the convenience of enabling bulk Infolock to their locations without the requirement to individually select fields for each location. This streamlined feature is exclusively available for premium customers.
To enable the feature in bulk, follow the steps below:
1.
Sign in
to the DigitalMaas Platform.
2. Click Locations on the left-side navigation panel.
3. You will see your Locations Overview. Select all locations and click on the Infolock button.
4. When a user chooses multiple locations on the overview page, a pop-up notification will appear:
5. Press Confirm to enable the Infolock feature in bulk. Once done, you should see all tiles locked inside a location page.
If a user wishes to lock specific fields, such as business name, business category, and address, instead of locking all location information fields, they will need to access the individual location and make the desired changes there.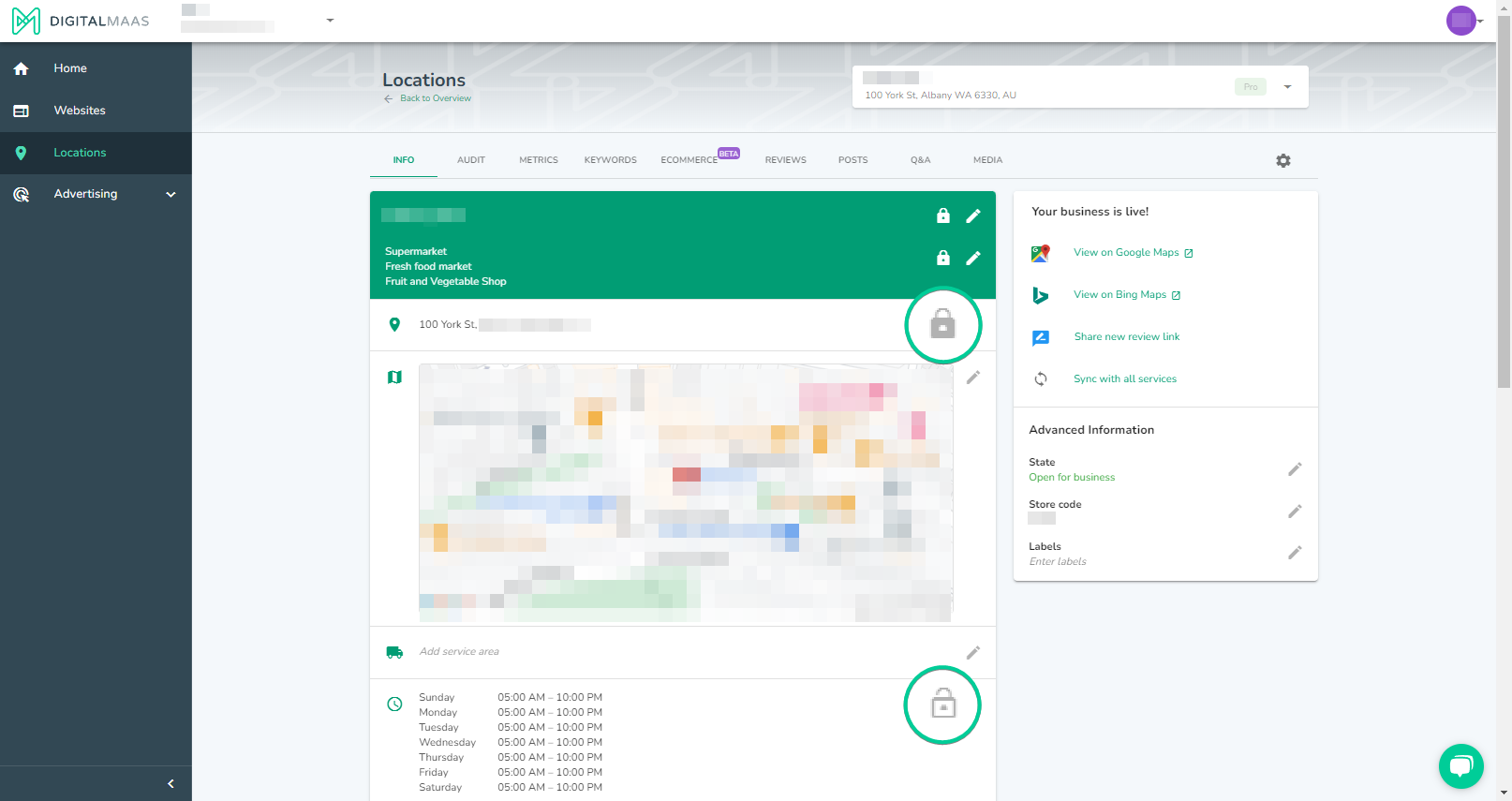 If a location does not have the appropriate subscription to access Infolock, you will be notified on the confirmation screen.
Note: Only locations with the correct subscription will have Infolock enabled.