Exclusively for Professional and Premium subscribers, users can schedule Google Posts for individual locations and in bulk.
NOTE:
You need to be a Contact in order to schedule posts.
Before starting, be sure that you have written a Google Post.
The steps below for scheduling a Google Post are the same for both individual and bulk post creation.
1. When you are done drafting your post, click Next.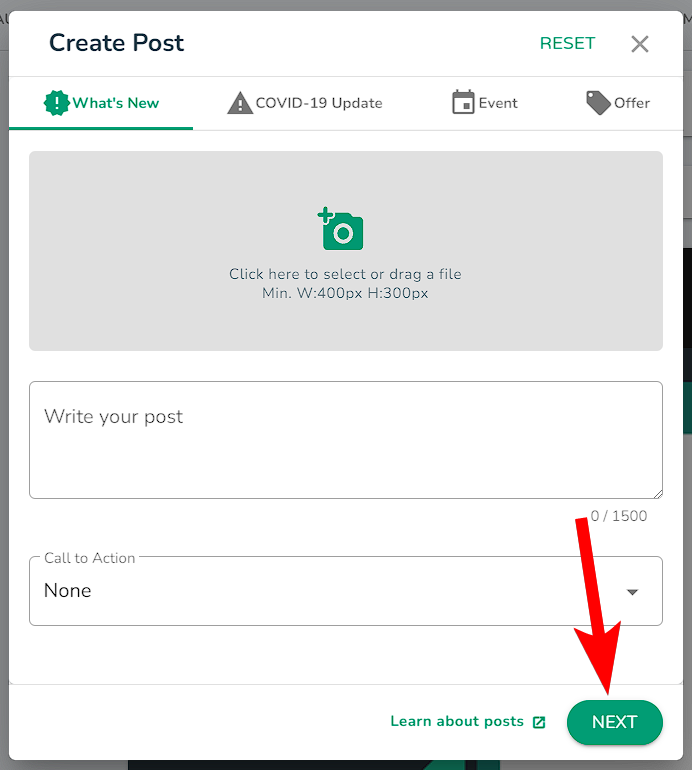 2. Select when you want to publish your Post.
Its default publishing time is set to Now. If you plan to publish your post right away, you do not have to make any changes.
If you want to schedule your posts for a later time, click the drop-down menu and choose Later. Select the Start Date and Start Time.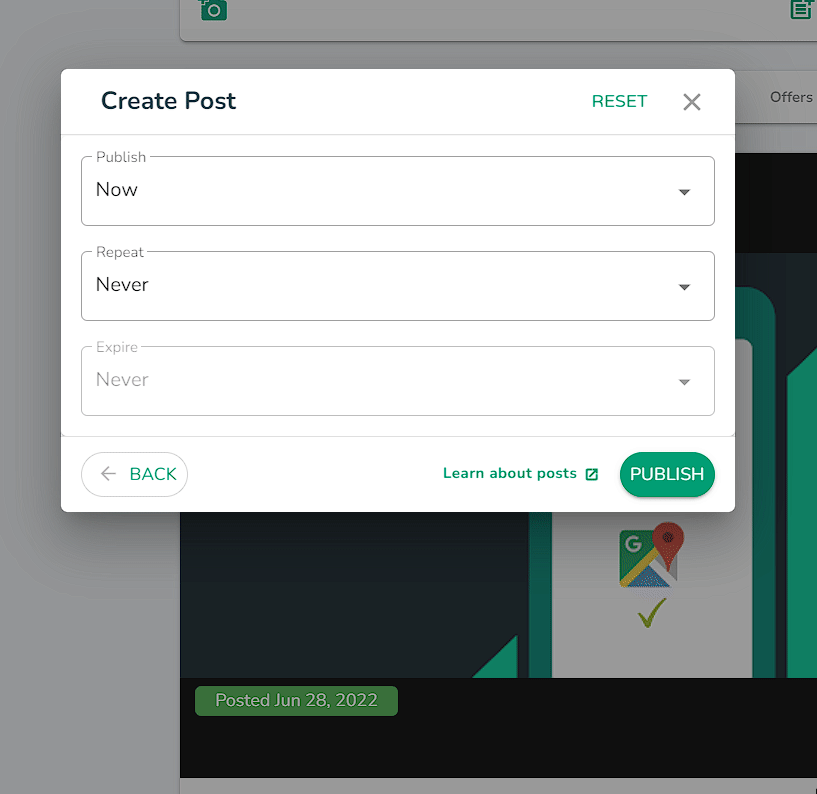 3. Check if you will be repeating this post on a daily, weekly or monthly basis.
The default mode for this feature is set to Never. If you do not plan to repeat your post, you do not have to make any changes.
If you want to publish your post on repeat, choose Daily, Weekly or Monthly from the drop-down menu. Choose the interval and time you want to repeat-publish your post.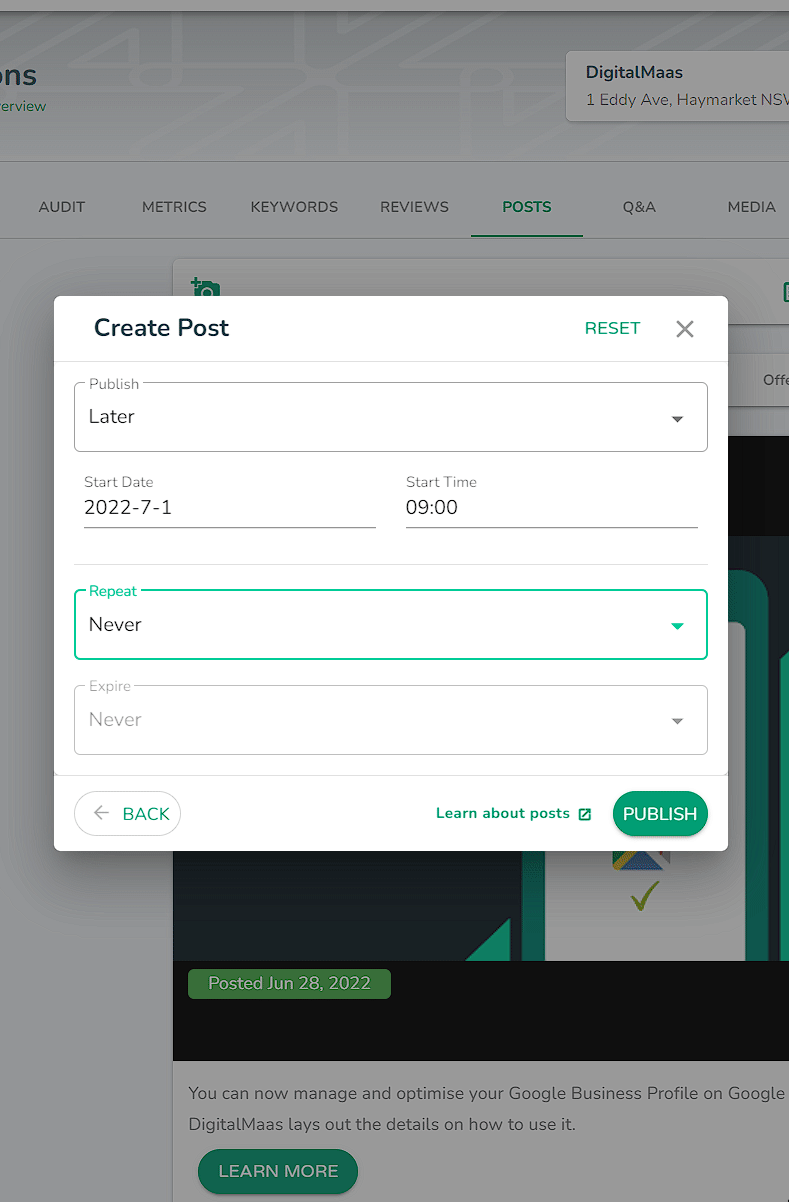 4. Once you are done with your settings, you can proceed to Publish your post. Please note that scheduled posts will be reserved for the day you intend to publish them and will not be public until then.