A Google Account gives you access to many Google products like Google Business Profile. With a Google Account, you can do things like send and receive email using Gmail and manage your GBP.
You can use a non-Gmail email address to create a Google account and manage your Google Business Profile. Follow these steps to use your existing non-Gmail email address to create a Google Account which you can use to manage your Profile.
1. Go to the Google Account creation page.
2. Enter your name.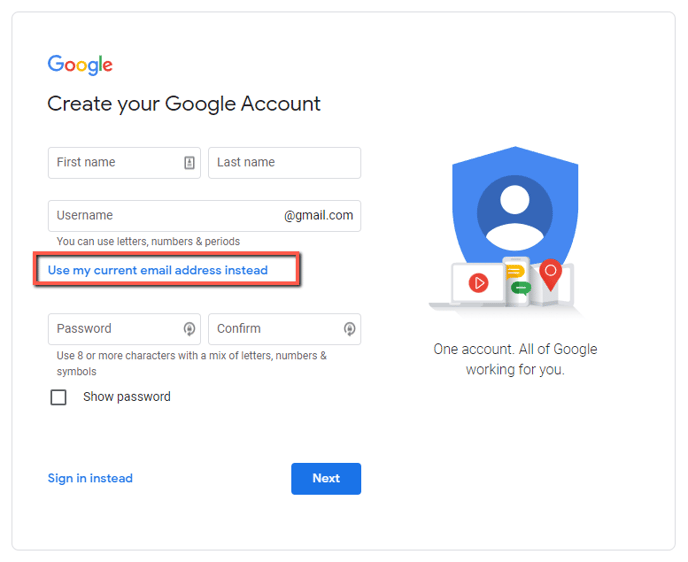 3. Click Use my current email address instead.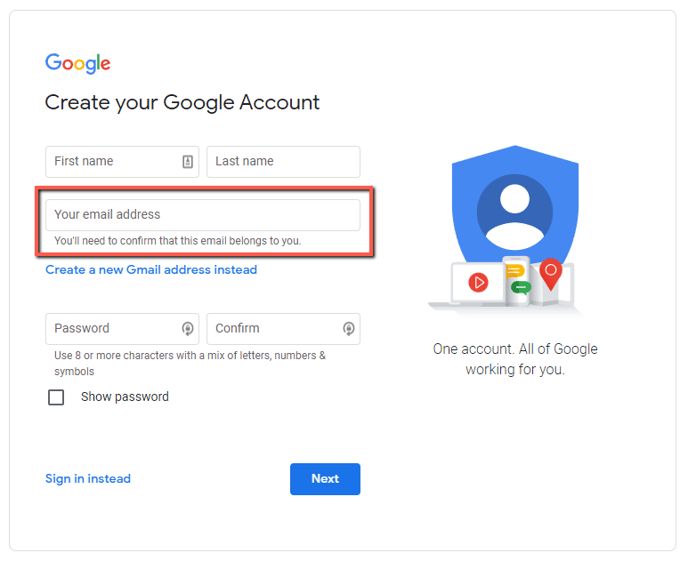 4. Enter the email address you want to use for your Google Account.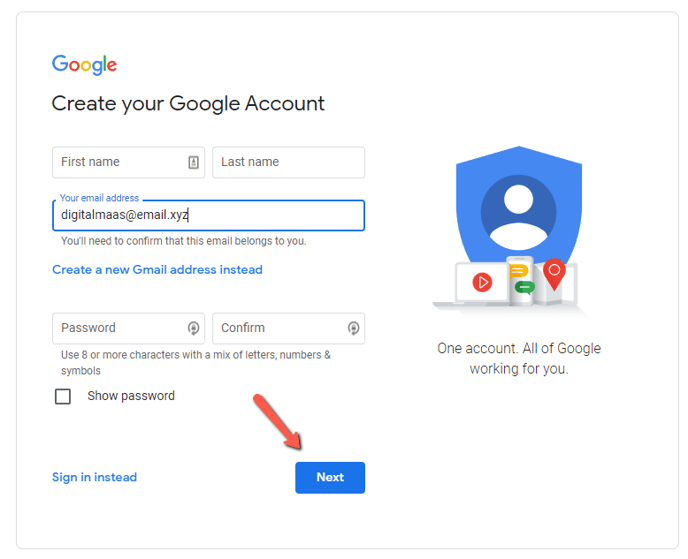 5. Click Next.
6. Go to the email you typed in as you will need to verify that. Verify your email address with the code sent to your existing email.
NOTE: If you do not see a verification email in your inbox, please check your Spam folder.
7. Open the email and click Verify.
Always protect your account with recovery info. In case you forget your password or if someone tried using your account without your permission, updated recovery info makes it much more possible to get your account back.