A new credit card can be added within the payment options section in the account details section of the platform.
Login to the DigitalMaas Platform.
From the upper right, click your initials
From the menu, select Account Details.
From the tabs on the Account Details page, select Payment Options.
Select the button labelled Add a New Card and complete the form
which follows.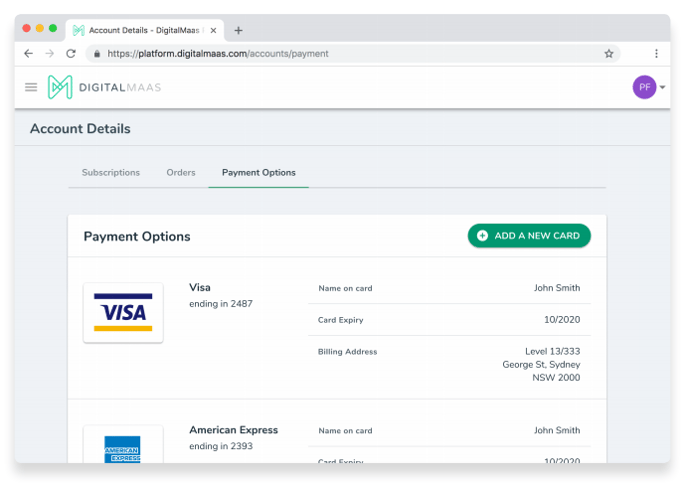 An existing card may be replaced by a new card as follows:
Navigate to the Add a New Card Form (outlined previously).
At the end of the form, answer Yes to the question, "Would you like
to replace any existing cards?"
Using the drop-down field beneath this question, select one of the
existing cards.
Select Save to complete the form.
All paid subscriptions tied to the replaced card will now be charged to the
new card on all future billing dates.