Portfolio Audit is a compilation of your audit results from all your locations. Study and evaluate your location's information accuracy using the DigitalMaas platform.
Know what's missing and what needs fixing from all of your locations in one place.
You can view the Portfolio Audit in two ways. One is along with the location audits, and the other one is along with the location overview.
On the Location Overview
Sign in to DigitalMaas Platform - See How do I sign into the platform?
Once you're in, click Locations using the Main Menu panel on the left
Get presented with the Location Overview where you can see a list of all your locations in one place
Beside Overview, Metrics, and Reviews tab, find and click Portfolio
Get presented with your portfolio audit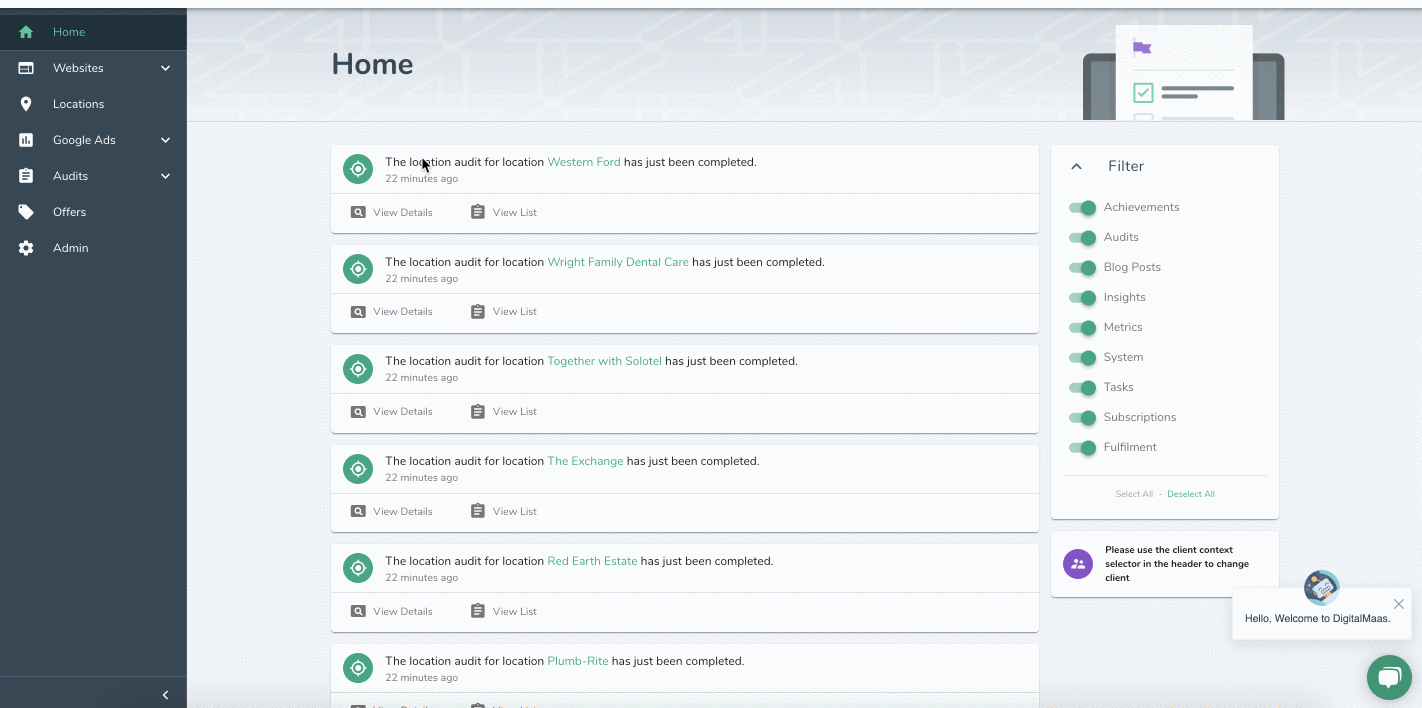 On the Location Audits
Sign in to DigitalMaas Platform - See How do I sign into the platform?
Once you're in, click Audits using the Main Menu panel on the left
Go to Location Audits and get to see a list of all your location audits in one place
Beside My Locations tab, find and click Portfolio
Get presented with your portfolio audit